Stimpod World-Wide Community Forum Launched
Connect and share experiences with our international community
Ask questions and follow discussions about difficult to treat conditions
Be the first to learn about successes with new treatment protocols
Receive guidance from clinical specialists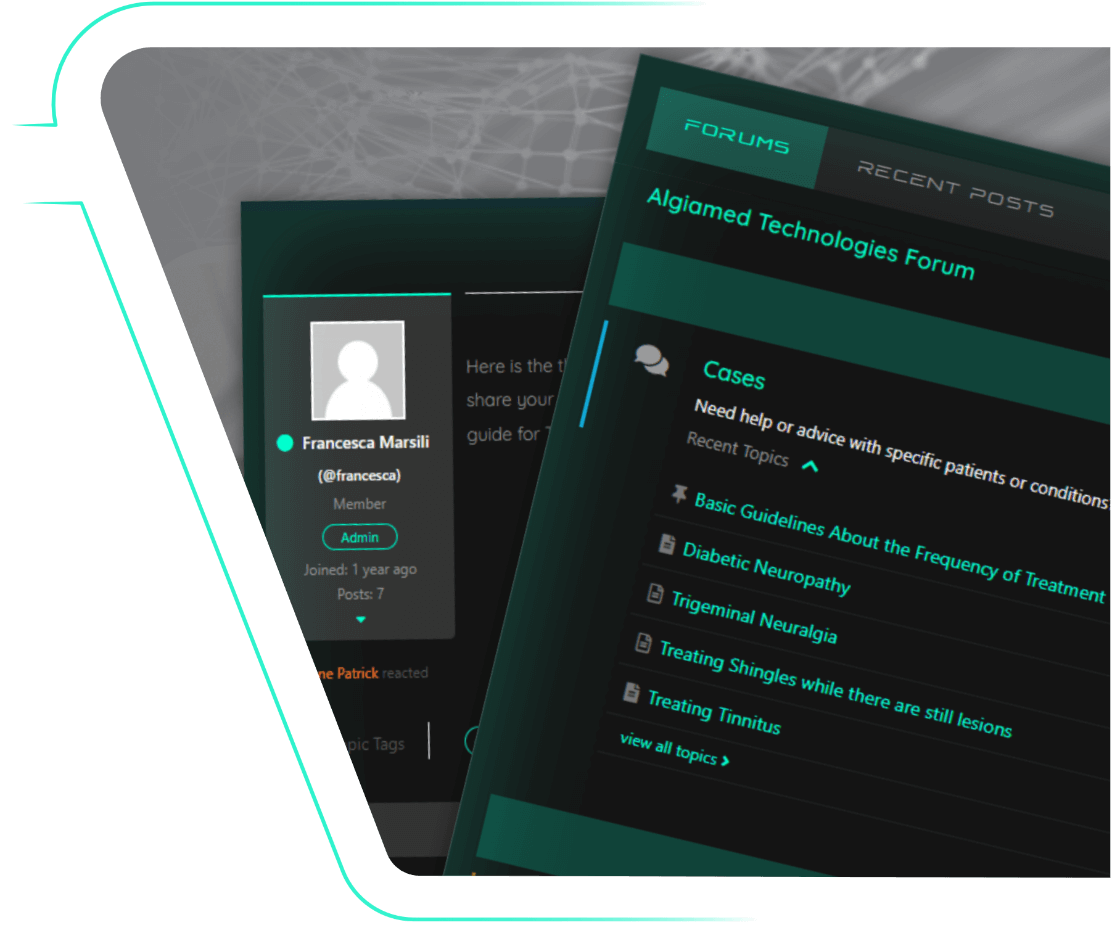 "With the Stimpod NMS460 at my pain management practice, I can effectively treat patients with neuropathic pain, which is notoriously difficult to treat. I have noticed that after three treatments, most patients have complete pain relief."
"The Stimpod NMS460 is definitely the most effective modality I have used on patients with certain conditions. Nothing is a cure-all, but if I had one device to take on a medical mission trip it would be the Stimpod!"
"I recently treated two patients with neuropathic pain: one with long-standing ulnar nerve pain and the other with lower leg (L5) neuropathic pain. After two sessions, both patients reported a significant reduction in pain at 95% and 90%, respectively. Both report that their quality of life has markedly improved and they are able to perform their work duties without debilitating pain. I am still in awe of the simplicity and ease of use of the Stimpod."
"The Stimpod NMS460 has far exceeded my expectations on what a device is capable of in helping my patients achieve rapid pain relief and recover from a broad spectrum of neuropathic signs and symptoms. I highly recommend that all Chiropractors include it in their arsenal as this is a game changer."
"I have been using the Stimpod NMS460 in our practice for the past seven years, almost without exception, during every treatment session. I especially experience astonishing results in the treatment of Complex Regional Pain Syndrome (CRPS), peripheral neuropathies, migraines, and any persistent, intractable pain condition."
"The Stimpod NMS460 has given all of my patients suffering from Bell's Palsy new hope. In only a few sessions there is a remarkable improvement in facial muscles and symmetry. Even the referring doctors are impressed!"
"The Stimpod NMS460 has delivered great results with the treatment of foot and ankle injuries/pain with a neuropathic component. A patient with a 4-month history of foot pain showed improved gait and pain levels after just one session with the Stimpod."
"One of my patients had had a Cervical Discectomy, only to have all his neurological symptoms return (radicular pain down the whole arm with weakness). He came to me in desperation trying to avoid more surgery. Amazingly, his symptoms cleared after 2 treatments with the Stimpod"
"I treated a 72-year-old patient with diabetes, who suffered from a red, swollen painful foot, 8 months after a peroneal tendon repair. After only 3 sessions that included the Stimpod NMS460, we were both amazed at how much better his foot was. The swelling was down, the colour normal and we could focus on the rehab to improve his gait."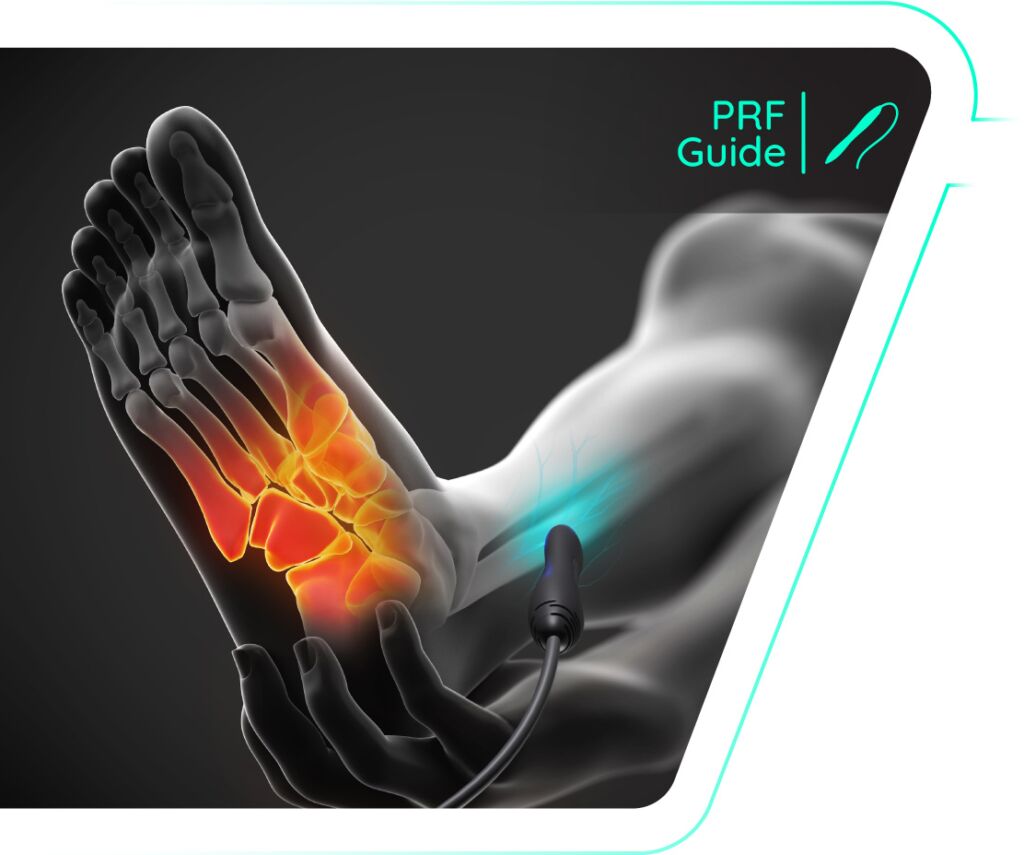 Treatment with the NMS460 starts by locating the affected nerve. Through clinical evaluation, you can identify the nerve that is responsible for the symptoms, like chronic pain, nerve palsy etc.
Once the nerve is located, use your anatomical knowledge to localize the most superficial aspects of the nerve.
Depending on the condition, you will either (A) treat a motor nerve or a sensory nerve within a combined sensory or motor nerve bundle, or (B) treat a pure sensory nerve.
Follow Algiamed Research Projects
Video introduction to our first white paper
Quantum Biology and Healthcare: the Synergistic Bioeffect of Weak Electromagnetic Fields (EMFs) on Human Bodies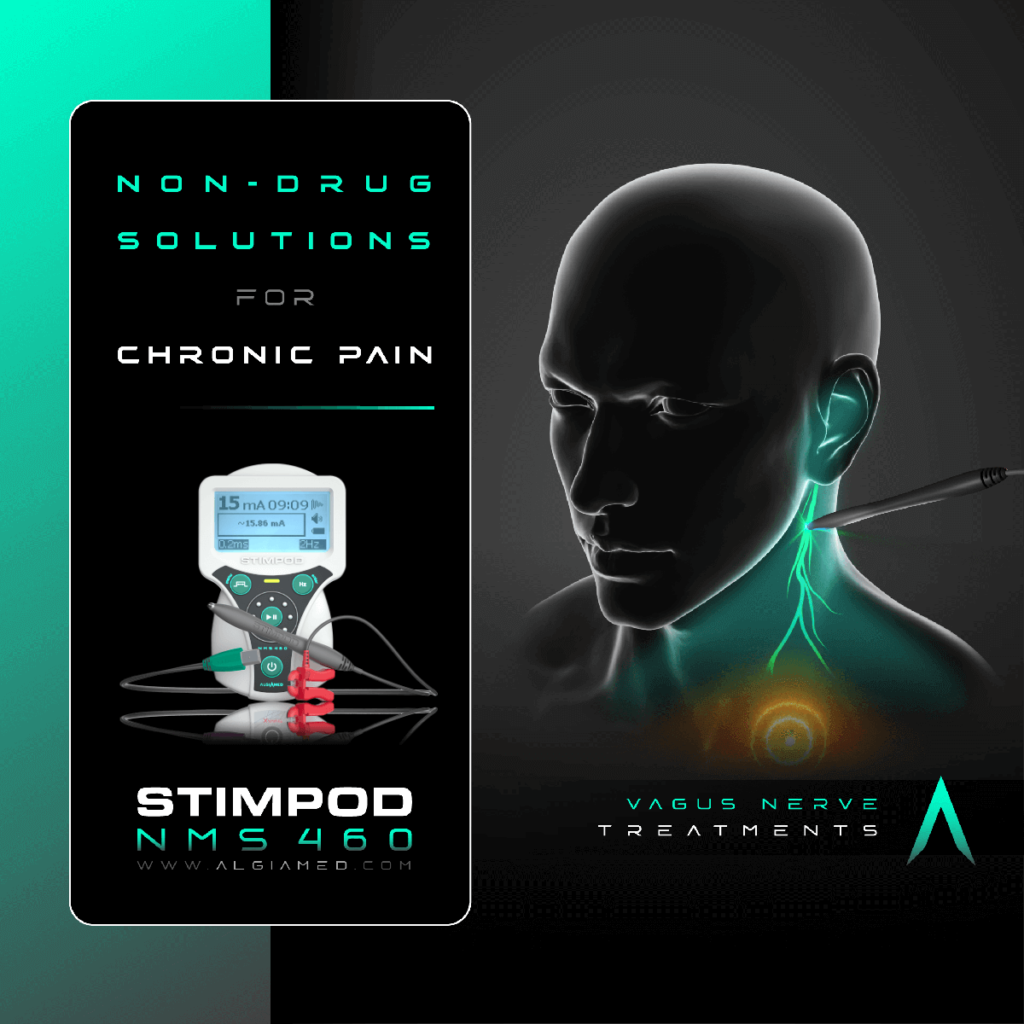 New Fields of Interest and
Literature Review
New Fields of Interest and Literature Review
A selection of peer-reviewed scientific studies and clinical trials related to our technology and research.
Traumatic Brain Injury (TBI)
Research papers on Neuroplasticity, Peripheral (motor and sensory) and Cortical Recovery with a focus on patients with TBI and other head injuries
Vagus Nerve Stimulation (VNS)
Research on the treatment of Epilepsy, Depression, PTSD, Fibromyalgia, Multiple Sclerosis, Inflammation, Arthritis, Chronic Pain and Stroke with VNS.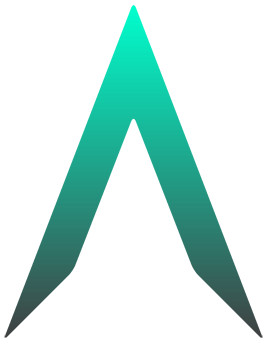 Algiamed Technologies
2025 Willingdon Ave #900
Burnaby, BC V5C 0J3
Canada